Posted at 7:04 pm in
The BMRC layout has used Digital Command Control since its beginning. One of the few DCC systems available in the mid 90's was Digitrax. Digitrax radio control was selected by the club back then and we've stuck with it ever since. Although there may be better, more user friendly systems available now we chose not to incur the expense of changing because of the amount of DCC hardware needed for a layout the size of ours. We have chosen some auxiliary systems of other companies recently because we thought they met our needs better. Here is a summary of the various DCC equipment in operation on our railroad as of July 2017.
Command Station: Digitrax DCS-200
Power supplies: NCE 10 amp
Boosters: Digitrax DB-200, DB-150, NCE 5amp
Radio transceivers Digitrax UR-92 (duplex), UR-91 (standard)
Throttles Digitrax DT-402D (duplex), DT-402R, DT-400R, UT-4R
Circuit breakers DCC Specialties PSX-4 Each breaker is outfitted with a custom timer/switch which isolates the booster after 6
seconds,requiring resetting when a short is corrected.
Reversers DCC Specialties PSX reversers
For convenience and cost reduction, we installed WIFI with the DCC system, allowing members to use their smart phones (with a JMRI app) to control trains instead of requiring expensive DCC throttles.
Photos of Power Equipment Installations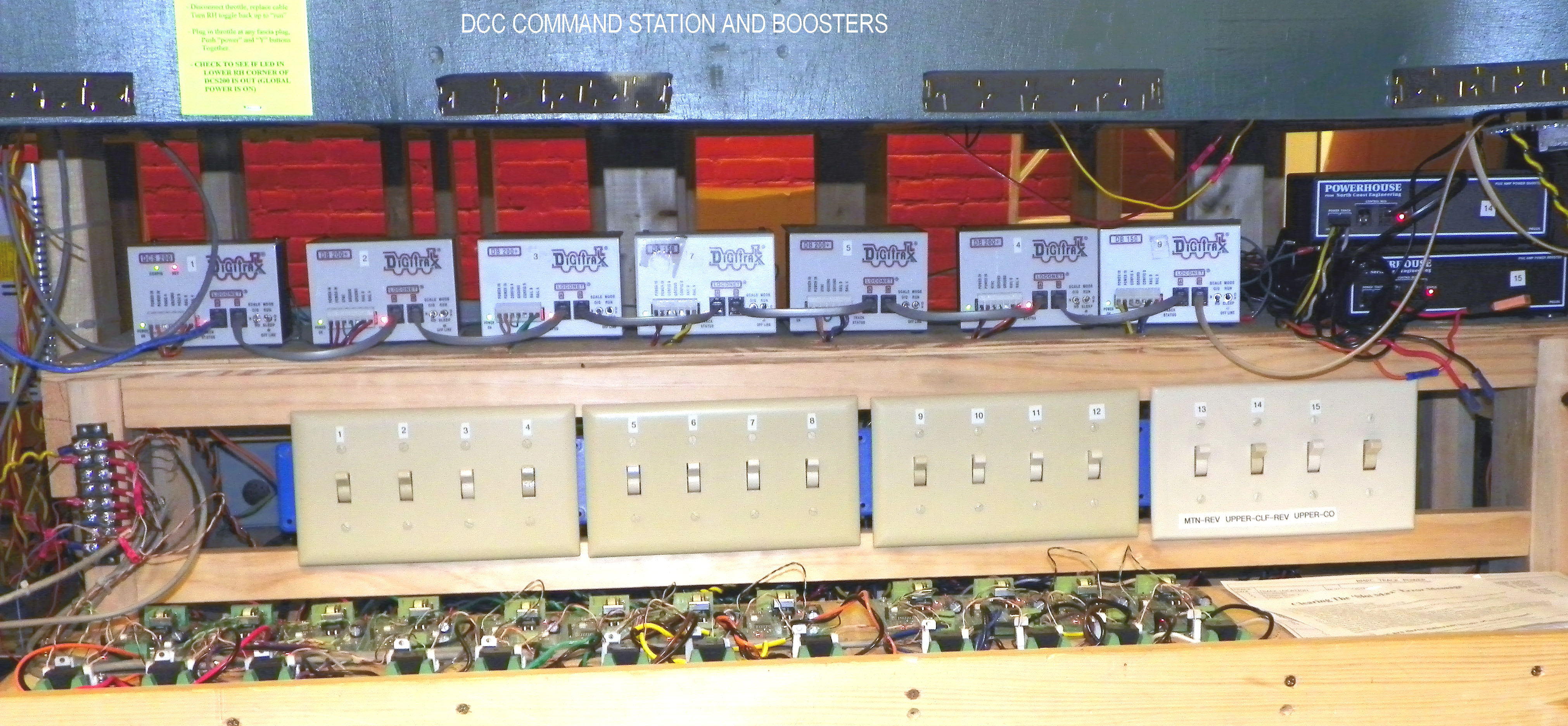 Comand Station and Boosters

Circuit Breakers